I haven't blogged yet regarding our new Holy Father, Pope Francis. Mainly because I want to get a perspective and a feel for him. So far, I really, really like what I see and I do believe that the Church is in good hands with our new Papa.
I saw a picture this morning while reviewing the Catholic news that, along with other similar ones that depict this man's humility and service. He's kissing the feet of a drug-addicted young man. That speaks for itself.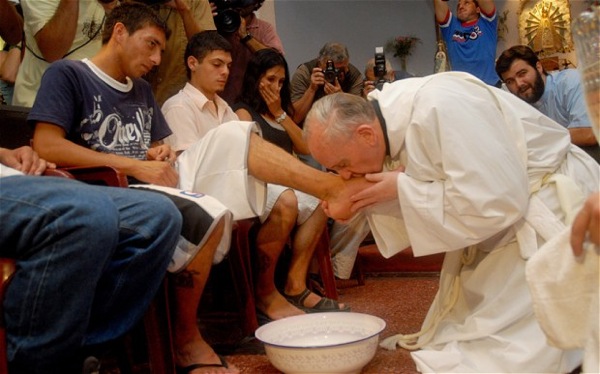 POPE FRANCIS: 30 Photos and Memes to Love and Share | St. Peter's List
(Via St. Peter's List.)
Know someone, perhaps yourself, who might like Catholic devotionals for alcoholics? Please take a look at my books!
(Thank you!!)
"The Recovery Rosary: Reflections for Alcoholics and Addicts"
and
"The Stations of the Cross for Alcoholics"