If you have been reading my Lenten posts that are based on the readings from the Daily Mass and the Divine Office, and have been duly inspired to read the day's readings yourself, you'll have noticed that many of them during the first week of Lent or so have been focusing on "social justice" issues. The readings have been exhorting believers to do good works, to liberate the oppressed and so forth. Basically, to perform the Corporal and Spiritual Works of Mercy.
After reading this article in the Buffalo News: A lonely, frigid death on Buffalo's streets, my wife Rose Santuci-Sofranko decided to do something about it.
She created a Group on Facebook to serve as a sort of liaison or go-between for people and companies or organizations who have resources, and those who can use them. The Group is called: "P.O.P.-U.P. T.E.N.T.S. (Protect Our People – Unite Please – To Ensure Necessary Temporary Shelters) and it "is a Western New York State (and beyond) Grassroots effort to match up people who can donate tents for the homeless with those organizations who can distribute them to the homeless…in particularly those, who for whatever reason, cannot or do not make use of homeless shelters…especially in the bitter cold of Winter."
"UPDATE: We have several agencies willing to give out the tents….BUT…we need help getting donations of tents so these agencies can give them out. Recently a homeless man died while wandering around in sub-zero temperatures in the city of Buffalo….another was interviewed on the news after having his legs amputated due to exposure to the cold…. nobody should have to live…and die…like that. We all need to do something! If you can donate and/or find companies to donate pop-up tents or other supplies…. or….if you are an organization (homeless shelter, church, social service, etc….) and can distribute these tents to the homeless… please post here, so we can match you up with each other to help those in need. Even a pop-up-tent to block the wind, and keep the snow/rain off the homeless may help to save their lives. Thank you in advance for your help! God bless you one and all!"
"Thank you in advance for anything you can do. God bless you all!"
Go here, to support the effort: 4-THE-HOMELESS-POP-UP TENTS. Please and thank you!
We are not taking any money, just putting people who have in touch with people who don't have. Perhaps you can buy these kinds of tents and contact a homeless shelter or other advocacy organization where you live, or maybe even contact sporting goods stores and see if they can donate. You can be the go between for your area! The Facebook Group my wife started can be the place where you can coordinate efforts, suggest ideas, plan campaigns…
Ronald Hunter, Jr, via Buffalo News.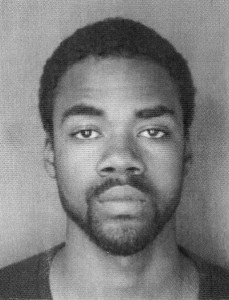 Know someone, perhaps yourself, who might like Catholic devotionals for alcoholics? Please take a look at my books!
(Thank you!!)
"The Recovery Rosary: Reflections for Alcoholics and Addicts"
and
"The Stations of the Cross for Alcoholics"